On the subject of George V Florins (1911 - 1926)
Many people look at for-circulation florins of the timeframe 1911-1926 and wonder if the coins are truly high grade when it appears that there is wear on the reverse. It turns out that the reverse strike is weak on most of the issues, so many of the three lions on either side of the cruciform appear worn. Check out the reverse of the 1911 proof: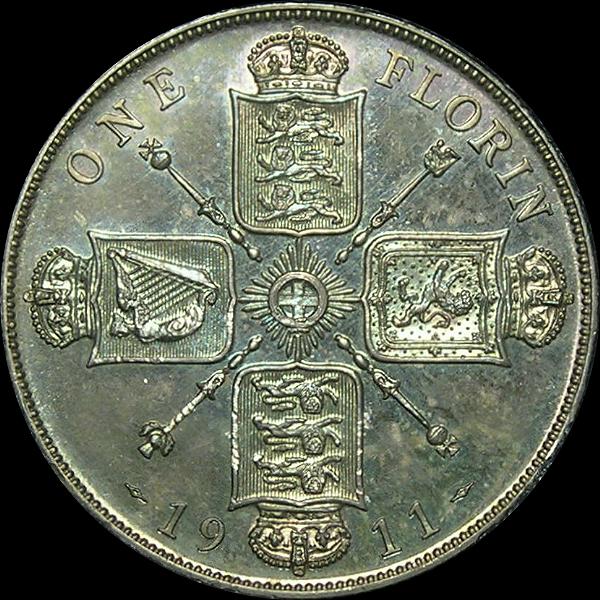 Notice that there is substantial detail on the piece. Even the lions appear fully struck.
Now look at the for-circulation florin of the same date. It is in uncirculated condition: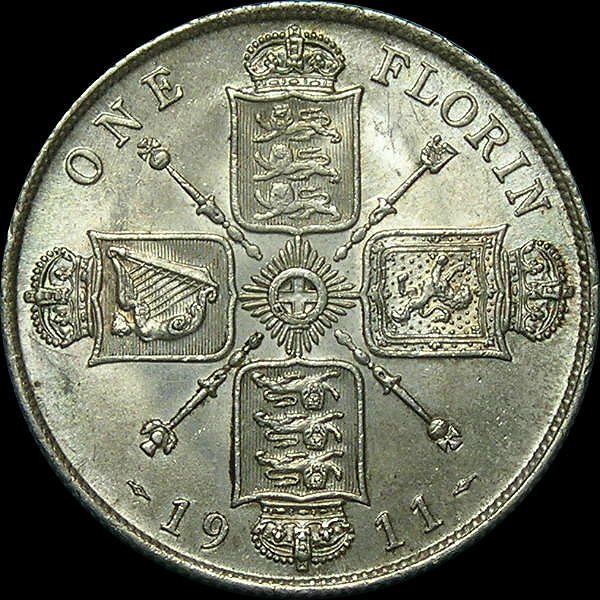 Much of the detail is still there, but two of the lions in the shield at the top are clearly poorly struck. This can be and is mistaken for wear. If you wish to grade florins of this type, check the obverse first.
Posted 3/13/2011 and linked to CU